Where Should You Start a Career?
Entering the business world can seem daunting! However, one of the best parts of pursuing a career after graduation is your ability to relocate anywhere in the world that interests you. Today, we're here to introduce you to and point out some of the best places to do so in the United States. So, if you're looking to gauge some pros and cons of certain cities in the US today is the perfect day to keep reading!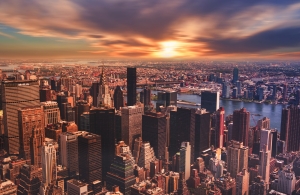 Best Places to Start a Career…
Denver, Colorado
Boston, Massachusets
Seattle, Washington
Austin, Texas
Nashville, Tennesse
Each of the cities presented in the list above proves a fantastic place to move to after college for a plethora of different reasons! For example, if you are someone who highly values the importance of a work-life balance, we encourage you to pursue a new opportunity in Denver. As a city with some of the best resources for nature exploration, restaurants, a young environment, and many other pros, Denver is an up and coming location that students are flocking to! Additionally, Boston and Seattle are home to so many headquartered companies that you are nearly guaranteed to be able to explore a vast array of business leading companies in a short period. While this cities are large and bustling, they are great locations to explore if you are someone still looking for a community feel and ability to find a small-town group in a large place! Finally, Austin and Nashville hold several similarities. While they are both some of the fastest-growing cities in the country, they each behold phenomenal weather year-round and a young, unique vibe. Especially for those of you country-lovers, check out these cities post-graduation! They each possess fantastic social opportunities, restaurant and bar scenes, and fast-growing companies providing a young, enjoyable culture.
Special Reference to…
Chicago, Illinois
New York City, New York
San Francisco, California
We chose to group these 3 and add a special reference to their opportunity as we view them more as "OG's" (in millennial terms). They are each, and constant, fantastic locations to choose from no matter which industry you may be pursuing. We want to pay special attention to encouraging those of you technologically interested individuals towards San Francisco (of course, for Silicon Valley!), the makeup and fashion-oriented young professionals towards New York, and a mix of the two towards Chicago! Although the cost of living in these cities often superceeds the vast majority of the United States, they provide opportunities that you simply will not find elsewhere!
We hope that just from this read you can understand that no matter where you end up, each city possesses a fantastic list of reasons why it proves beneficial to move to and spend a few years building a professional presence within! If you have any subsequent questions, feel free to direct them to [email protected]!
Searching for a new position? Check out our open jobs!
Check out our recent blog to find out what you should look out for before accepting a full-time position!
https://esquire-recruiting.com/wp-content/uploads/2019/09/architecture-buildings-city-313782.jpg
1249
1920
Esquire Recruiting
https://esquire-recruiting.com/wp-content/uploads/2020/08/esquire-recruiting-logo-color-300x101.png
Esquire Recruiting
2019-09-19 17:47:46
2019-10-07 21:09:24
Where Should You Start a Career?