Entry-level Salary: Careers that Make the Most
As a college student, it is easy to consider and highly value the salary of each career when deciding what major to pursue. However, is there truly a difference between each career and its entry-level salary? I've always wondered this as a student of my University's business school, so I hope this idea has crossed some of your minds as well! While we are mainly focusing on business professions, we are here to supply you with several "well-ranked" entry-level positions. Find out by reading more!
According to GlassDoor, Graphic Designers, Financial Analysts, Customer Service and Sales Representatives, Software Engineers, and Marketing Associate are paid well upon entry. However, if you would like to see the remainder of this list click on the link above!
As stated by GlassDoor…
Graphic Designer – $43,550
Financial Analyst – $62,277
Customer Service Representative – $54,177
Sales Representative – $46,800
Software Engineer – $86,391
Marketing Associate – $48,571
However… as a college student, I tend to analyze a career's entry-level salary through my University's website. So, here's what the University of Wisconsin-Madison has to say about average starting salaries!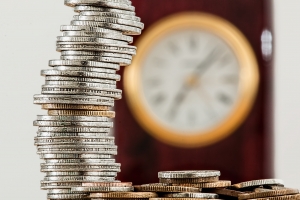 Accounting – $58,326
Actuarial Science – $62,242
Finance, Investment, and Banking – $61,779
Information Systems – $67,300
International Business – $51,616
Management and Human Resources – $52,804
Marketing – $52,556
Operations and Technology Management – $60,455
Real Estate – $61,343
Risk Management and Insurance – $60,599
As you can see, there is not a drastic differentiation between any two majors, as they all provide fantastic entry-level compensations. If you'd like to learn about any more of these majors click here to be forwarded to UW's website!
Additionally, I thought it may be interesting to research another Big-10 University in hopes of comparing and drawing similarities between entry-level salaries for majors with a Bachelor of Business Administration degree. According to PayScale.com, here are the median salaries by career for students who graduated from the University of Illinois at Urbana-Champaign…
Financial Analyst – $57,189
Staff Accountant – $48,064
Human Resources Manager – $63,636
Operations Manager – $63,363
Financial Controller – $81,088
While these are specific careers and not overall major statistics, it is interesting to see the variation between salaries. However, we hope you understand that money is not at all everything, nor should it be your deciding factor! Above all, passion, presence, and persistence should guide your desire to pursue a career path. In which industry do you see yourself achieving the highest level of fulfillment and success? After all, we all know the famous quote, "money cannot buy happiness."
Not sure yet what you want to do in life? Figure it out by reading our blog!
Searching for a new position? Check out our open jobs list!
https://esquire-recruiting.com/wp-content/uploads/2018/08/accounting-blur-budget-128867.jpg
1000
1500
Esquire Recruiting
https://esquire-recruiting.com/wp-content/uploads/2020/08/esquire-recruiting-logo-color-300x101.png
Esquire Recruiting
2018-09-02 16:49:12
2018-09-02 16:49:12
Entry-level Salary: Careers that Make the Most