Questions to Ask Before Accepting a Job Offer
This week, we are talking about accepting job offers. Accepting a job offer can be so exciting yet scary at the same time. A new job can come with a lot of unknown territories, which is why we are going to discuss a list of questions that you should ask before accepting any job offer. You want to be sure you know exactly what you are getting yourself into, so you can make sure the job is right for you!
The Role
The first category that you want to ask questions about is the role itself. Before jumping into saying yes, be sure this role is fitting for you. Knowing what to expect will be greatly beneficial to you and clarify what the job entails. Below is a list of questions to ask regarding the job!
When do I start?
What are my immediate priorities?
What does a normal day look like in this job role?
What are the expectations of me?
The Team
This is another important category to ask questions about. Almost every employee has a team or is interacting with people throughout the workday. You might be attending meetings or being assigned projects that involve other colleagues. Asking these questions will give you an understanding about who you are working with or working for.
Who will I report to directly?
Will anyone be reporting to me?
Who will I work with most closely?
Is there anyone on the team that can help me get settled and provide guidance?
What is the company culture?
The Salary & Benefits
For some people, this may be an uncomfortable topic to talk about, but it is imperative. You want to know that you are going to be fairly compensated for your work and receiving good benefits. Try to work past any uncomfortable feelings, and ask these important questions!
Is the salary negotiable?
What is included as part of the benefits package?
What are the main working hours?
How many paid sick days/personal days do I receive?
How much paid vacation time will I get in the course of a year?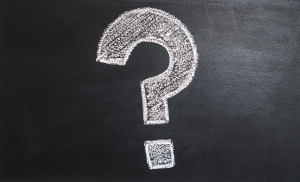 These questions are all great examples of what you should ask before accepting any job offer. If you're in between offers, knowing the answers to these questions can be a deciding factor for what job you choose. Educate yourself on the company itself and the job role before accepting any offer!
Searching for a new position? Check out our open jobs list!
Not ready to accept a job offer? Find out how to decline the job offer here!
https://esquire-recruiting.com/wp-content/uploads/2019/07/ask-blackboard-356079.jpg
1163
1920
Esquire Recruiting
https://esquire-recruiting.com/wp-content/uploads/2020/08/esquire-recruiting-logo-color-300x101.png
Esquire Recruiting
2019-07-08 16:46:24
2019-07-08 16:46:24
Questions to Ask Before Accepting a Job Offer