Searching for an Internship? Look this Way!
These days, it seems like every student is searching for an internship! If you fall into this category, keep reading these tips on how to find your own internship. If the search feels daunting, don't worry, we're here to help.
Brainstorm Your Goals, Values, and Desires:
Before you dive into your internet search, take time to think about what exactly you are looking for in an internship. What are your goals in terms of experience? Remember, it's completely okay to be in search of any type of experience you can get your hands on! If that's your goal, keep an open mind to any opportunities that come your way.
What are your values? Working for an organization whose values align with yours will set a great foundation for a compatible, meaningful experience. Taking a few moments to jot down your top 5 values and goals will go a long way. Quick tip: make your goals specific and attainable! For example, instead of aiming to "grow your computer skills," write, "take Microsoft Excel proficiency course by June 1st."
Draft Your Resume and Update Your LinkedIn Profile:
Understanding that your resume should cater to the needs of the company you are applying to is one of the most important concepts you can learn. Each resume you submit should be slightly altered to show the organization that your experience is in tune with exactly what they're looking for. However, remember that your resume only shows a quick snapshot of who you are, it should leave your employer wanting more. Luckily, you'll be able to put on your show during the interview.
Additionally, always keep your LinkedIn profile updated to showcase all of your experience. You never know when a potential employer could stumble across your page. Make sure they'll like what they see (including a professional, clear profile picture)!
Be Proactive: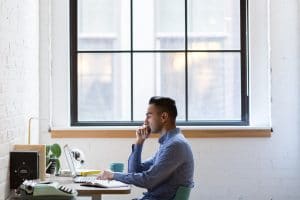 There are a ton of resources and websites available, and for free, find them! Start your search early in the year, that way you will keep up to date with all available opportunities, as well as get a head start on your competitors. If you wait, positions will fill at a rapid pace, so make sure you're ready to go come Fall. Not only are there a plethora of online resources available to students to help them connect with internship opportunities, but many of these websites are free for access! That's right, all you need to do is click a button and voila – a list of opportunity is at your fingertips. Curious for more? Check out this list of internship websites!
Additionally, if you're a college student, attend your career fairs and keep an eye out for any and all networking opportunities. Reaching out to career advisors, and even academic advisors will help you find out about the endless opportunities your University provides in hopes of connecting their students to remarkable internships.
Reach Out to Your Network:
As a college student, it is immensely important for you to continue expanding your professional network every day. One way to do so is through LinkedIn. Connect with all teachers, friends, family, or alumni of your University! People love to talk about what they do. Asking to conduct an informational interview or learn more about someone else's profession can likely help you get ahead in an application pool when they potentially put in a good word for you. You should always be proactive in learning about the careers among those you are connected to, potential websites that connect you with alumni from your University, or connections that work in fields you are potentially interested in.
Prepare For Your Interview: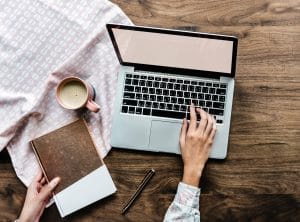 Although this step is a little farther down the road, here are a few tips to help you rock your interview. First, jot down a list of experiences and stories that will help you answer common interview questions. This can be done at any time and will be a huge assistance to you when customizing your persona to each company you interview for.
Always:
Arrive early.
Shake your interviewer's hand thoroughly upon arrival.
Maintain eye contact throughout the interview.
Sit up straight! Shoulders back, chin up.
Smile, maintain a happy demeanor and uphold your positive energy.
Don't be afraid to ask for a moment to compose yourself. Your interviewer knows that some questions may be tough, and you are much better off allowing yourself a moment to gather your own thoughts instead of rushing to provide a weak answer.
Prepare questions for the interviewer, show your interest in the position and that you've done your homework.
Once the interview is wrapping up, thank them for their time and ask about next steps.
Send a "thank you" follow up email within 24 hours of the interview.
Finally, remember, all experience is important experience! Especially as freshman and sophomores, any professional work experience will assist you in future opportunities, as well as help you build your resume. Good luck!
Need help building your LinkedIn profile? Check out this link!
Looking to find a job instead of an internship? Find out how to do so here!
https://esquire-recruiting.com/wp-content/uploads/2018/06/background-book-coffee-951230.jpg
1333
1800
Esquire Recruiting
https://esquire-recruiting.com/wp-content/uploads/2020/08/esquire-recruiting-logo-color-300x101.png
Esquire Recruiting
2018-06-04 13:15:28
2018-06-04 13:15:28
Searching for an Internship? Look this Way!