Benefits of Living at Home Post-Graduation
The months following college graduation are quite ambiguous for most students. Many of you have become accustomed to living on your own for the past for years, and the thought of transitioning back into your old household may not appear as the most enticing choice. However, the financial benefits of living at home, as well as a few more that we will list below, may convince you to consider this option. Especially for those of you on the job hunt – it's important to evaluate these advantages!
Saving Money!
Rent-Free Living: In most cases, living at home means that you will be able to avoid the costs of rent that come with cities. If you are looking to save up for your first apartment's rent, staying at home a few months will help you set aside a substantial amount of money that you can use to create a stable, prepared future.

Extra Tip: Don't just talk about saving, do it! Set a strict monthly amount to hold yourself accountable for, that way you will force yourself to "walk the walk" and take action.

Other Ways to Save:

Use your money saved from rent to invest in stocks, bonds or other investments!
Start paying off student loans.
Ensure that you have a positive, strong credit score.
Begin thinking about your future budget; plan out an estimate of monthly expenses so as to prepare for your future move out.
Other Home Benefits . . .
Utilizing Home Network: Placing yourself back into a setting surrounded by loving family members, old friends, or neighbors will allow you to utilize your network while searching for a new position. You never know which old relationship may provide you your next opportunity! Remember, it is always important to be constantly working to make connections and expand your network in the business world. Living at home is a great head start!
Time to Plan: It is likely that your last semester in college was filled with job applications, last minute exams or projects, and most certainly, lots of celebrations! We understand that you may feel as though you haven't had a moment to yourself to start seriously considering your professional opportunities and hopes for your career. Settling back in at home will provide you significant time to reflect on your desires and start planning to make them a reality.
Try Out Something New: Maybe being at home will allow you to finally try out that new hobby you've been thinking about for years! Make sure you are keeping yourself busy so as to stay motivated. Other ideas include art classes, cooking classes, new workouts, or even some outdoor activities like kayaking, canoeing, or paddleboarding.
Family! Let's not forget, you've likely been away from your family for years! It's crazy how much a few months will allow you to spend quality time with those you love while doing things you love with your new found free time. While we encourage you to continue your job search throughout this time, we hope you recognize the importance of taking advantage of these priceless moments…. and especially… home cooked meals!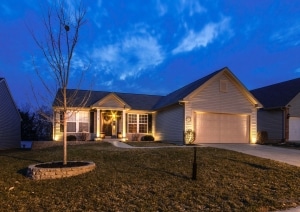 Graduating college is a huge transitional moment in your life, and we're here to help ensure that you have the smoothest move-out and move-in possible. On Monday, we'll introduce you to some of the benefits of moving out following graduation instead of staying at home.
Searching for a new position? Check out our open jobs list!
Looking for a city to move to? Find out which qualities to evaluate in your search here!
https://esquire-recruiting.com/wp-content/uploads/2019/05/architectural-design-architecture-bare-tree-2063258.jpg
1062
1500
Esquire Recruiting
https://esquire-recruiting.com/wp-content/uploads/2020/08/esquire-recruiting-logo-color-300x101.png
Esquire Recruiting
2019-05-16 16:19:59
2019-05-16 16:19:59
Benefits of Living at Home Post-Graduation