Should You Work During the Holiday?
With laptops and smartphones providing constant connection to coworkers, managers, bosses, and clients at the same time… it is almost unavoidable to encounter the guilty thought of… "should I be working during Thanksgiving?!" Today, we're here to explain to you why we believe in taking adequate time to relax so that you can rejuvenate in time to head back into work at the busiest time of year!
Relaxing… For Real!
Finish Work Beforehand: If you already anticipate that a large project, piece of work, or some other type of  deliverable will be waiting for you upon your return, pre-holidays is a great time to have a discussion with your boss to make sure that you can get ahead in order to take the time at home to truly be home. Make sure to maintain communication with teammates, managers, mentors, etc., so as to make sure that you are on track with each of your obligations. Even if this means staying an extra hour in the few days leading up to your vacation, leaving with a clear mind and to-do list will set you up for success.
Unplug: It is all too easy to stay connected to work without physically being in the office. However, in order to capitalize on time spent in-person with friends and family, we encourage you to set a schedule or times throughout the day to unplug from electronics! Leave them at home, in a room, or somewhere where you will not be tempted to pull out a phone or device and become disconnected from the rest of the conversation.
Set Expectations: Remember, your boss is human! We guarantee that nearly every person in your office is as excited to go home and get some much-needed rest as you are. For that reason, initiate a conversation with the appropriate people in your workplace (teammates, coworkers, managers, VPs, whoever!), to lay out a set of expectations regarding communication over the holiday. If you provide certain hours or days in which you will be available or on your phone if there is an urgent need, then you will be able to alleviate feelings of guilt or obligation to keep your devices by your side "just in case."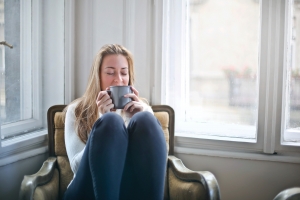 Holidays are called holidays for a reason! They are a reward, a time to relax, and a reminder of those who mean the most to you. For that reason, we always encourage both our employees, followers, and anyone else reading this article to take advantage of these meaningful and fleeting moments with those you love!
Searching for a new position? Check out our open jobs list!
A list of things we are thankful for and a great reminder of special aspects of life: here!
https://esquire-recruiting.com/wp-content/uploads/2019/11/woman-holding-gray-ceramic-mug-846080-scaled.jpg
1280
1920
Esquire Recruiting
https://esquire-recruiting.com/wp-content/uploads/2020/08/esquire-recruiting-logo-color-300x101.png
Esquire Recruiting
2019-11-27 20:46:42
2019-11-27 20:47:42
Should You Work During the Holiday?