Online Job Hunts: Top 7 Search Engines
At some point in your career, we can nearly guarantee that you will find yourself on a job hunt. So, where should you start? Today we're here to introduce and explain some of the greatest online resources that will provide you with hundreds of opportunities each day! By understanding how to navigate these sites, you're sure to find your new job in no time.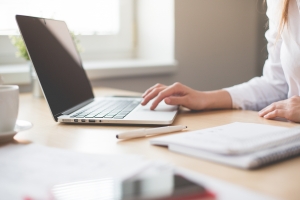 Indeed Job Search: Indeed is one of the most popular career search engines used today! Not only does it allow you to upload your resume and submit to dozens of applications each day, but you can filter by job title, keywords, company, city, state, or zip code. You can even "subscribe" to certain job types and receive emails when new opportunities are posted.
Glassdoor Jobs: Glassdoor is another phenomenal resource offered online which allows its users to filter through jobs by salary range, date posted, job type, etc. Again, we encourage you to save your favorite jobs and become notified upon new posts.
LinkedIn: At Esquire, we sure do love LinkedIn! What easier way to evaluate job opportunities and gauge a company than by identifying people within your network and their connections to new organizations! LinkedIn jobs allow users to search by job type and location, identifying a wide range of valuable positions.
Monster: Monster is another job search engine which provides filters for keywords, titles, and locations.
ZipRecruiter: ZipRecruiter is super resourceful as it provides a messaging tool between applicants and employers, and, again, allows users to subscribe to notifications. We encourage you to cater your resume and applications to employers in a customized, unique manner!
CareerBuilder: One of our favorites benefits of CareerBuilder is its ability to match job searches by resume keywords. They also provide a Hire Insider tool which you can use to weigh yourself against other applicants to understand where you stand in competition!
Google: If you own a computer or have ever used the internet, we're pretty sure you have conducted a Google search! Google has become even more convenient as it now functions as a job search engine.
Before we leave you, we want to remind you of one important tip: remember how many applicants apply to jobs online. The ease with which these websites provide the opportunities for applicants to apply with a single click has highly contributed to the volume of applications companies receive per post. For this reason, always be extra conscious of your cover letters, resumes, and key points which you personalize to cater to different aspects of job positions, roles, and even locations. Keep a positive attitude and open mind and you're sure to succeed!
Searching for a new position? In addition to using online search engines… check out our open jobs list!
Looking to update your resume? Read our tips to figure out exactly what recruiters are looking for!
https://esquire-recruiting.com/wp-content/uploads/2019/01/ballpen-blur-close-up-461077-1.jpg
1280
1920
Esquire Recruiting
https://esquire-recruiting.com/wp-content/uploads/2020/08/esquire-recruiting-logo-color-300x101.png
Esquire Recruiting
2019-01-22 18:18:58
2019-01-22 18:18:58
Online Job Hunts: Top 7 Search Engines