Should You Accept a "Random" Internship?
In several business industries: finance, marketing, real estate, risk management, and insurance, just to name a few, recruitment season starts off heavy in early September and wraps up right around this time. So, if you are a student who had your mind set on a certain position but has an offer in a completely different area of business, this article is for you! Should you accept the offer even though it came as a "random," unexpected opportunity? Find out why we think you should here!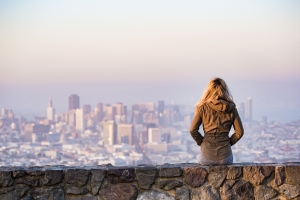 Benefits of an Unexpected Internship…
Any Experience Helps: In the future, you will undoubtedly find yourself in this similar job search. Whether this internship offer relates to the summer after your sophomore year, spring semester, summer after junior year, or even as a senior, the experience you gain from any office or corporate setting will provide you with concrete skills to utilize in your next career exploration. Especially in regards to technological skills, it is invaluable to become immersed in any company's operations and see how universal programs such as Excel, SPSS, SQL, etc. are utilized on a day-to-day basis.

Extra Note: With additional experience comes, even if subconsicous, a newfound level of confidence when advocating for yourself in informational or professional future interviews.

Recognizing New Interests: In the same way that you will find yourself developing unexpected new technological and soft skills, an internship outside of your academic or career "norm" may help you to identify new areas of interest! Whether this means a new software-focused role, consumer packaged good, industry, culture, workload, creative skill or any function of a business operation, exploring areas outside of your major and experience proves an extremely useful asset! It is crucial not to become stuck in one role throughout your life, so keep an open mind to all positions even if they seem far "out-of-the-box."
Networking!! Once again, at Esquire and in the entire business world, we encourage you to always, always network! Connections are the driving force of this industry and it is essential to continue working to grow them. You never know when that one random connection from seven years ago may become your foot-in-the-door at your dream company. So remember, working in an office in a role you did not expect may lead you to achieving your dream role down the line by utilizing the network you worked to cultivate!
Regardless of your decision, we hope that you now have a few new ideas to keep in mind when making your final decision. Good luck, and happy recruiting!
Searching for a new position? Check out our open jobs!
Click here to find out why you should always ask your questions at work!
https://esquire-recruiting.com/wp-content/uploads/2019/11/adventure-architecture-bay-196667.jpg
1280
1920
Esquire Recruiting
https://esquire-recruiting.com/wp-content/uploads/2020/08/esquire-recruiting-logo-color-300x101.png
Esquire Recruiting
2019-11-04 18:52:31
2019-11-04 18:52:31
Should You Accept a "Random" Internship?