Let's Talk Resume Boosters!
As we move full-force into the new year, it's time to update our resumes! For those who are in a job transition, job hunt, or soon to be college graduates- let's discuss some ways to boost your resume. Your resume gives the hiring manager a first glimpse of who you are and what you have accomplished.  Adding role-specific or software certifications to your resume is one way to raise your value as a candidate.
Role-Specific Certifications
Online certifications are popping up everywhere and they are very accessible to everyone. Make sure you are taking the time to complete certifications that are tailored to your field of work. This will help ensure that your certification can make a difference on your resume. A recruiter might not take a second look if you are certified in something that is not applicable to your field. With the right research, you will be able to find a certification that is helpful for your job/role. To get started, a few role-specific certifications are listed below.
Software Certifications
Software certifications are very relevant in our world of technology. This certification can help any resume stand out, not just people in the field of IT. Careers like digital marketing, software engineering, data science, etc,  can all benefit from a software certification. Read below to find out more about these software certifications.
Google: Analytics, Publisher, AdWords
Google has plenty of free online certifications that you can complete. You simply make an account and start the certification courses. Google Analytics is especially useful for students who are going to be graduates soon and on the job hunt. Adding a certification like Google Analytics will show the hiring manager that you can analyze reports, track data collections, processing and configurations, and many more.
Salesforce: CRM certifications
Salesforce is a website that offers customer relationship management services. This can be useful in any career where you are directly working with other people- like sales, marketing, customer service, etc. Completing a Salesforce certification will help you to be well-versed in analytics.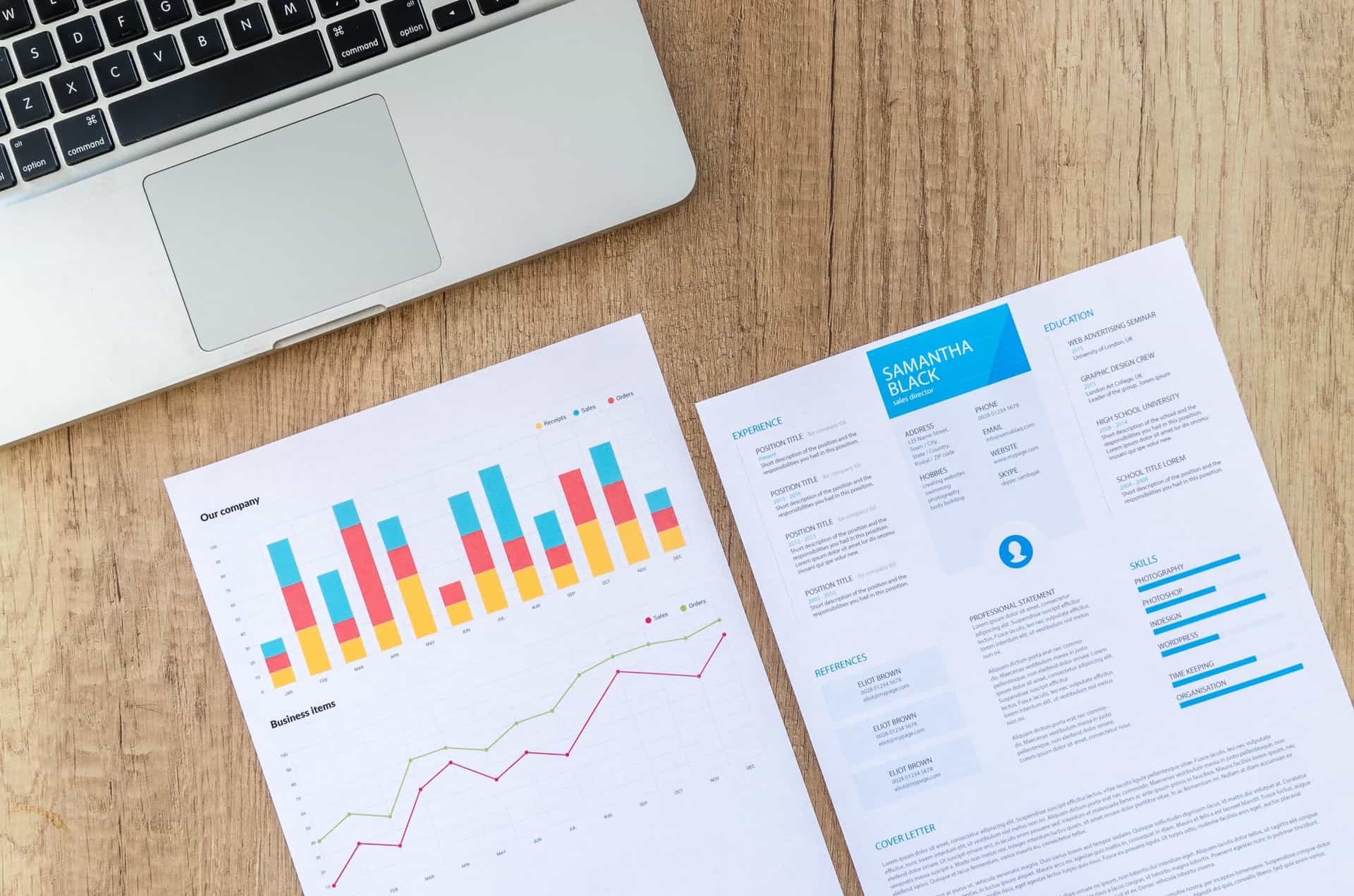 Not all certifications are useful, in fact, some can be pointless to add to your resume. Do your research before completing a certification in order to know it will benefit your resume. Certifications can be time-consuming, but they can also be worth it. Your resume might stand out more to the hiring manager if you have appropriate certifications.
Working on your resume? Read here to find out what fonts to use!
Searching for a new position? Check out our open jobs list!
https://esquire-recruiting.com/wp-content/uploads/2020/01/graphs-job-laptop-papers-590016-scaled.jpg
1271
1920
Esquire Recruiting
https://esquire-recruiting.com/wp-content/uploads/2020/08/esquire-recruiting-logo-color-300x101.png
Esquire Recruiting
2020-01-08 12:24:20
2020-01-11 05:06:38
Let's Talk Resume Boosters!